Palace of Time
A downloadable game for Windows
Introduction:
This is a level design project by Angran Xu and Robert Chen. Players would find themselves inside a ruin. As the game proceed, players would gain the ability to travel through time. With such ability, players could navigate through this once beautiful, now broken palace, and unravel the secret behind it.

Control:
Move: WASD
Interact(pick up): Mouse Left Button
Time Travel: Q
Cheat Key: Space

Main goal: collect 6 shards in the level, traverse through obstacles using your time travel ability.
here is the map: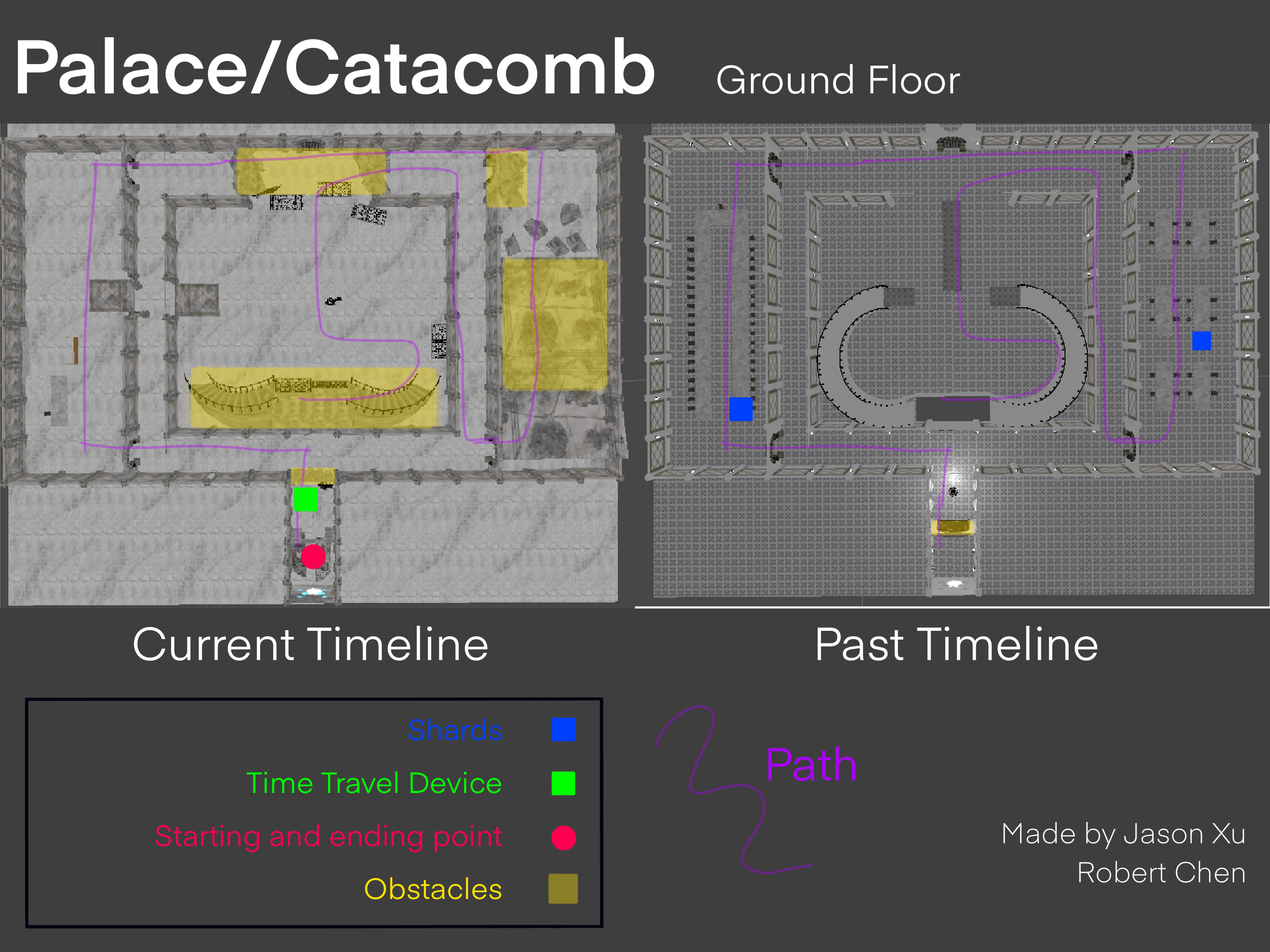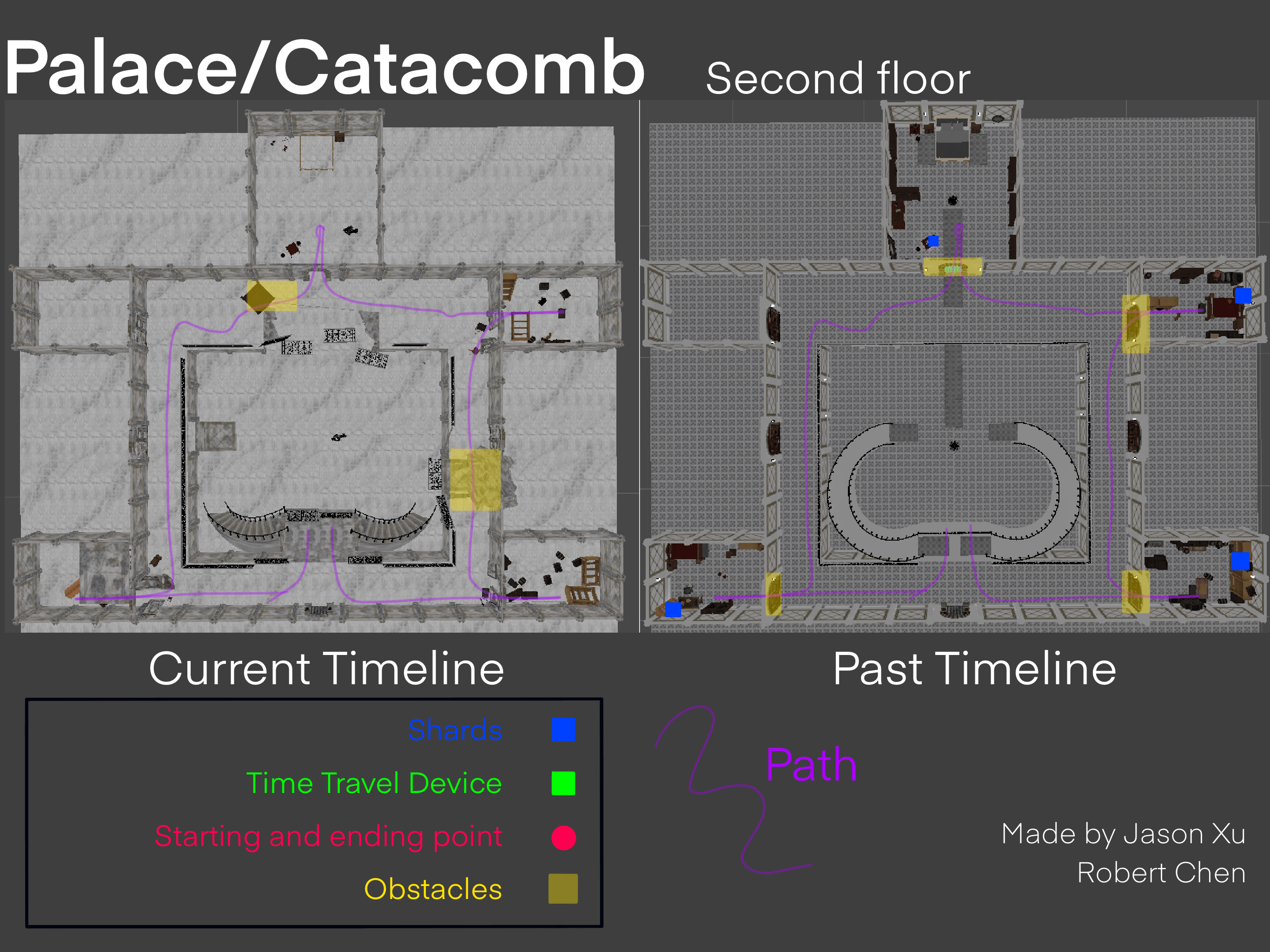 Spoiler:

At the end of the level, players would realize that they are trapped within the past timeline. This is because of the player character's frequent use of the time-travelling device and broke the time. By taking away the shards, the player character also destoryed the core of the palace. Therefore, the player character is trapped within this crumbling palace forever, and the mess in the current timeline was caused by the player character, the skeleton at the very beginning is the player character.